Pre-order arrives. Are you looking for the cheap and fast coins to build a strong team on FUT 21? Come and join us to Pre-order now.

Save your money to Pre-order on buyfifacoins.com, the special pre-order for you:
1. Vouchers for buying FUT 21 COINS.
Buy vouchers to get coins, up to 25% discount.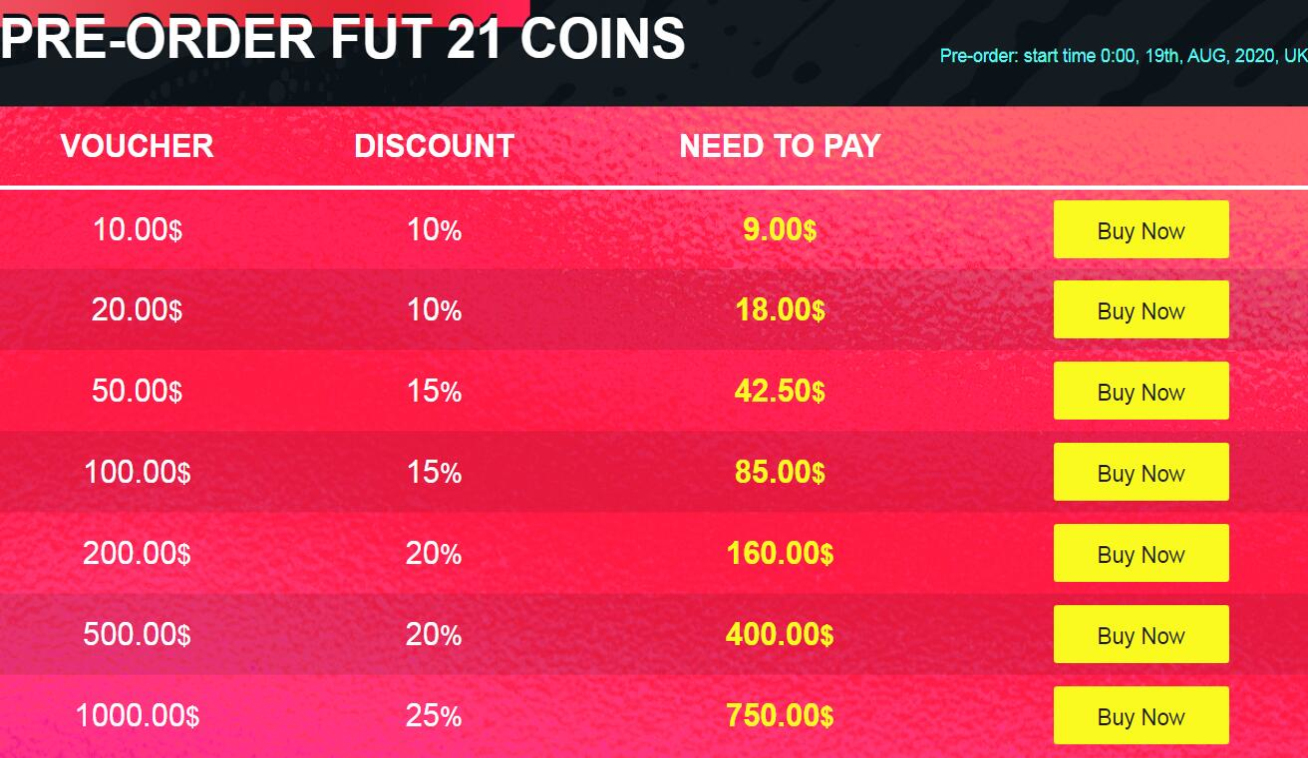 Note:
The vouchers can be used after the FUT 21 had been released.
The vouchers can not be used in conjunction with other promotional or discounted codes.
2. Top up ranking
The more coins you buy, the more likely you will on the rank to get extra bonus.
Bonus list:

Activity start Time: 0:00, 19th, AUG, 2020, UK
Available Console: PS4, XBOX ONE, PC
Are you ready for playing FUT 21? Let's expect it!